BidBoard
Welcome to the interface for online auction bidding. Here you can view all the different auction items at once by checking off the different options below, close items you are not interested in, move items around to your preference on the screen.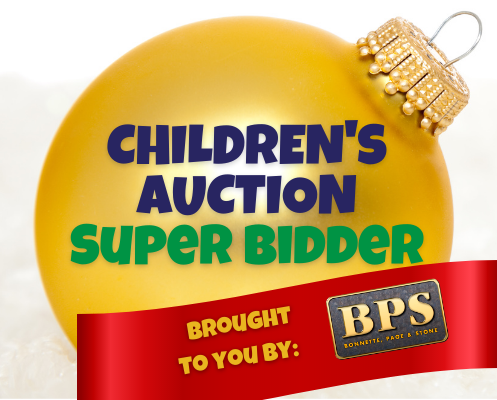 Become a
BPS Super Bidder
for the Children's Auction and
never miss an item
you've been waiting on!
See all the future boards as soon as they are released
Bid on future items and boards before they open - including Max Bids
Submit your Max Bid for any and all Items and the system will automatically bid incrementally up to your maximum.
See how many bidders are competing with you for that special item
Enjoy expedited VIP check-out and pick-up service
Be proud that you are supporting the auction through a challenging year and ensuring necessities and opportunities for children in the Lakes Region!
There are no items to display. Select more options above to display more available items. Try clicking more options above.
2019 Auction Schedule
Broadcasting Live on 104.9 The Hawk and WEEI 101.5 Sports Radio, also streaming
here
and locally on Atlantic Broadband Ch.12 and LRPA Ch. 25.
Tue., Dec 3
---
Auction Day 1
9:00 AM - 3:00 PM
6:00 PM - 9:00 PM
---
Wed., Dec 4
---
Auction Day 2
9:00 AM - 3:00 PM
6:00 PM - 9:00 PM
---
Thu., Dec 5
---
Auction Day 3
9:00 AM - 3:00 PM
6:00 PM - 9:00 PM
---
Thu., Dec 5
---
PubMania
9:00 AM - 9:00 AM
24 HOURS!
---
Patrick's Pub & Eatery
Fri., Dec 6
---
Auction Day 4
9:00 AM - 3:00 PM
6:00 PM - 9:00 PM
---
Sat., Dec 7
---
Auction Finale
9:00 AM - 1:00 PM
---
The session has been paused due to inactivity. The BidBoard should automatically begin to update again when activity is detected.
Powered By

If you experience any problems or have any questions, please
email
us or call us (603) 527-0999 -383 South Main Street, Laconia, NH 03246
Federal Tax ID# 47-3185882